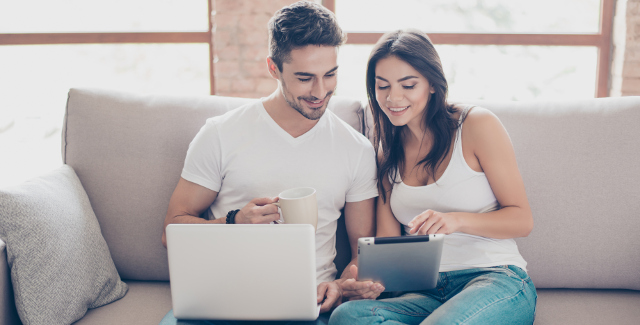 Your style—it's there, whether you know it or not. Take a moment to identify what it is. Are you a city boy? A country girl? Are you more traditional, backwoods, modern or eclectic? Pinpoint what it is that makes you, you, and go all in on it:
Read up. Whatever general style seems to suit you best, read up on it. Look up design tips and try to copy one or two of them. See what others who appreciate the same themes you do have done with furniture or fixtures or flooring and add one piece of that to one room to see how you like it.
Try something new. Don't know exactly what you prefer? That's the most fun of all. Grab a stack of magazines and try one new small thing per month (or quarter) than seems to fit your style. If it does, great—double up on that make more changes to fit it. If it doesn't, move on to the next experiment.
Jump in. Once you've landed on something you know is it, jump in. Go with the latest. Ask friends for their suggestions, whether it's grandma's quilts or the sharp lines of an ultra-modern living room. Watch some videos. Make it your own, and go all in on it. Your space deserves your touch!