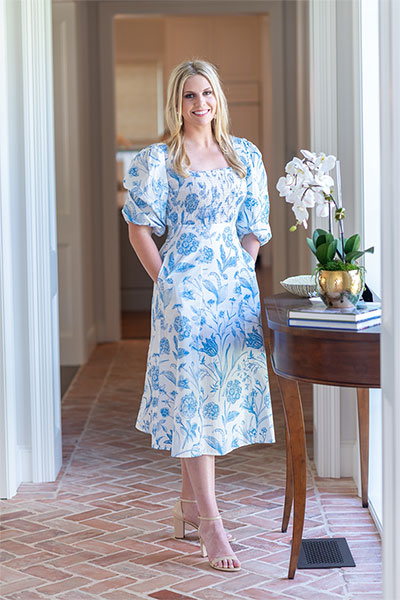 Claire Amaker
Claire Oliver Amaker is an exceptionally hard worker who is enthusiastic about helping her friends and family find their perfect homes. Claire grew up in Highland Park and graduated from HPHS. She attended the University of Georgia, graduating magna cum laude in 2017. She went on to attain her master's degree from the University of Georgia, again graduating with honors. Claire then worked for four years as an elementary school teacher. As a former educator in the Highland Park school district, Claire knows the personal nuances and details of local schools that allow you to select the best fit for your family.
Having grown up in Highland Park and now residing in Lakewood, Claire has a broad knowledge of several premier Dallas neighborhoods. Claire grew up in an entrepreneurial family that included remodeling and updating residential properties. From this experience, Claire gained useful knowledge in home design and the potential for effective remodeling on a budget.
Claire's youthful exuberance is an asset in the real estate world today. Her organizational skills, confident energy, hard-working mentality, and personable demeanor are attributes that set her apart as she embraces old friends and new acquaintances as clients. When you hire Claire, she will cover the buying or leasing process from start to finish with attention to detail, knowledge, and excitement in securing your starter or dream home.
Claire is involved in supporting the Dallas community through her service to Dallas CASA, The Birthday Party Project and her work as a board member of DFW University of Georgia Alumni Chapter. She is also actively involved in the Dallas alumni group of Kappa Alpha Theta and is a member of Highland Park Presbyterian Church.