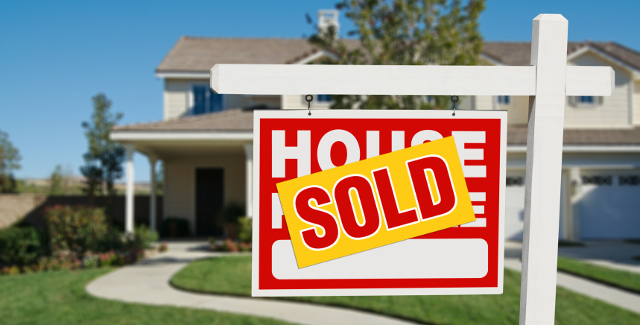 What? You're selling? Well, it's about time!
Just kidding. We have no idea why you're selling or what prompted you. We do know you need to get that house ready. Here are a few tips:
Make straight lines. While there are no perfect lines in nature, straight lines on houses make for eye-catching houses. So, if there are any sagging eves, gutters or shutters; any curled-up paint spots or roof shingles; any broken pieces of sidewalk, patch them up. Giving someone something to look down on will urge them to keep driving. Don't give them that urge.
Color it up. Curb appeal means everything. Make your yard the most inviting it's ever been by sprucing it up with flowers or flowering shrubs that make people want to keep looking. Edge those sidewalks, plant a couple of planters and make that front yard pop!
Stage it. Perhaps no time is better spent during house-selling than staging your house. Deep clean, create symmetry with pillows and decorations, add simple flowers to tabletops and create wide walking paths through the home. Make it look lived-in without the clutter. It'll do wonders.
You can sell that home at a certain price no matter what; but make it a lot easier and faster with a little prepping. You'll be so glad you did.